Am I missing something - what's to stop the whole rear end folding back on itself under the bike?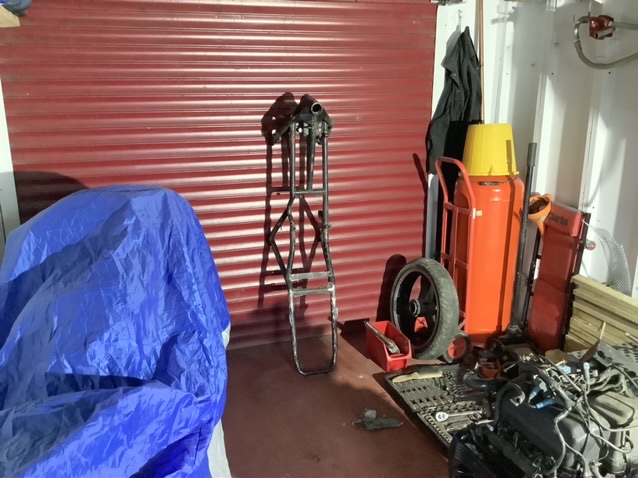 This is the bike frame that bolts to the engine block. Off the back of that are the shock hangers. The shocks link the top ridged frame to the rear axle frame that pivots of the back of the engine block....
Have you got all of that?