Been there, and had one
Club Sponsor
Having just spent a glorious week with the missus in Carbis Bay in Cornwall, we arrived back in Lancashire last Saturday (the bank holiday weekend).
Seeing as I still had another week off work I went on the Booking.com site on the Sunday to see about booking digs for three nights in Scotland and do a bit of a solo tour (had only ever spent one night away on a solo tour before).
On Tuesday with the sun shining I set off at 6:30am bound for Kyleakin near to the bridge on the Isle of Skye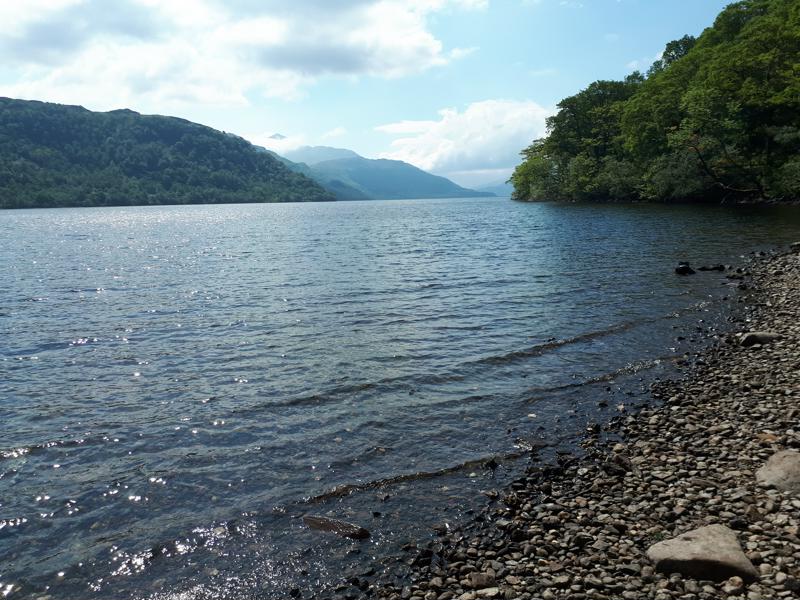 A quick stop by the side of Loch Lomand en route, I had plenty of food and drink with me at this stage.
After Loch Lomand the sun really started to shine and the traffic thinned out it meant that in theory I could make decent progress. The road surfaces were excellent too which was a bonus.
Next stop was the Green Welly for fuel, I was surprised at how deserted the place was.
I had a chat with a lad on a GSXR750 from Connel he was having a day off and taking in his local route incorporating Tyndrum, Ballachulish and Oban/Connel. I told him I would try it out one day.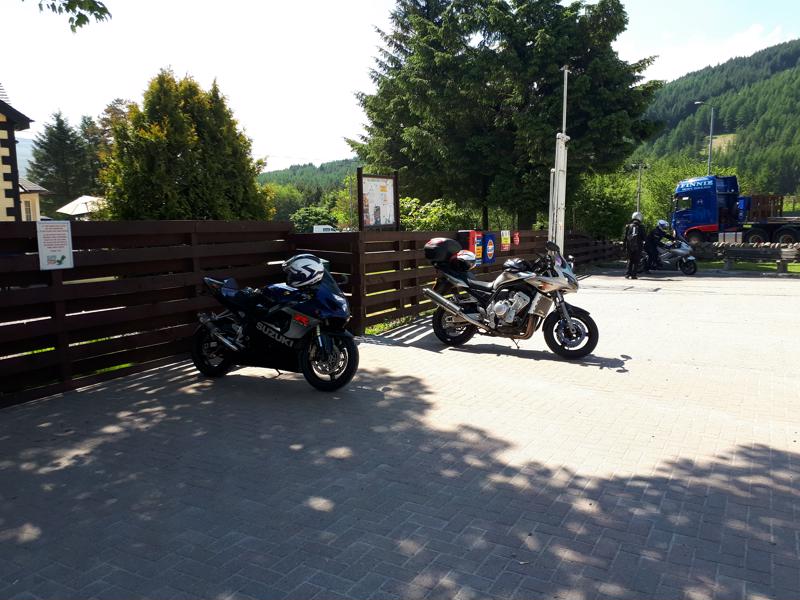 The Green Welly bike parking area at mid day..!
After this point I always feel like the journey has begun, travelling to and onwards over Ranoch Moor. But it's a perfect day and too good to wizz straight on by past the fabulous scenery, so yet another stop (I'm on my own so can stop when I want where I want etc etc)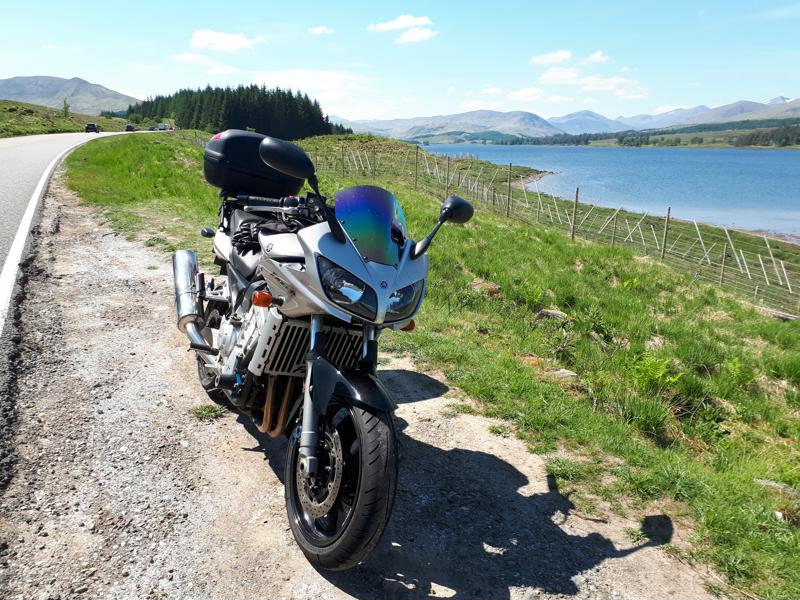 Loch Tulla just as you enter Ranoch Moor, the fences made me think 'what would Steve Mcqueen do'
On the road again for another short burst and a stop on Ranoch Moor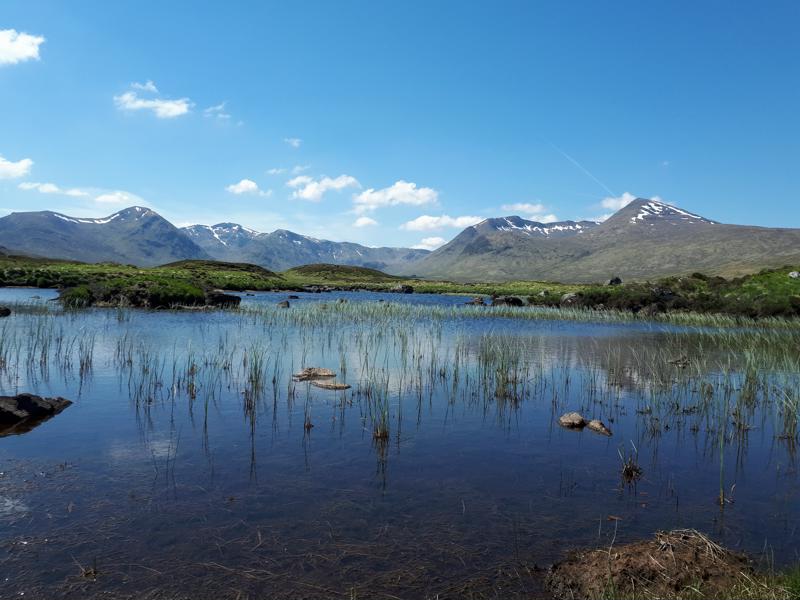 A roadside pic on Ranoch Moor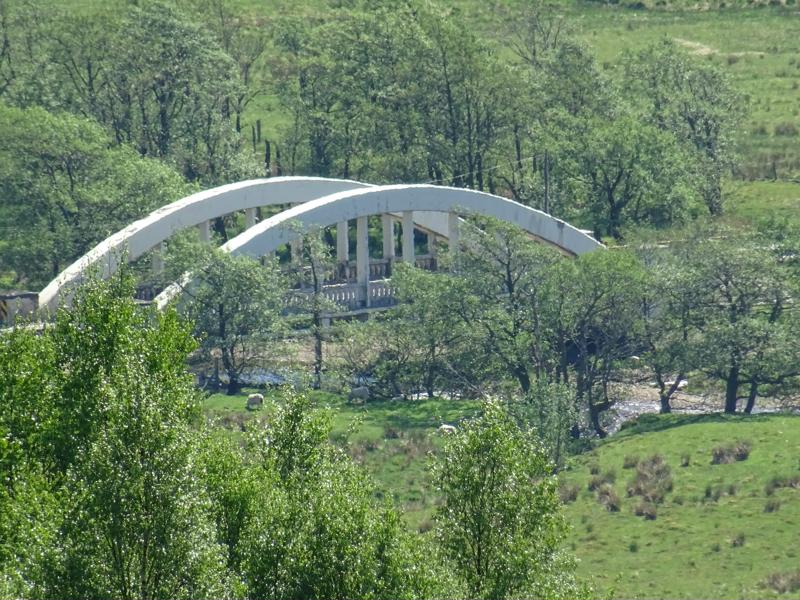 One of the Bridges crossing Ranoch Moor taken from a high viewing area.
Next came the famous Glencoe, with the wide fast road making it's way through the mountains I soon put it behind me as I passed through Ballachulish and Fort William heading for the A87 turn off from the A82. As I reached the turn off I altered my mind and decided to go and take a look at Fort Augustus seeing as I was good for time.
Had a bite to eat and chilled out for an hour watching a huge cruise ship called The Lord of the Glens make its way through the system of locks. It only just fitted into the lock to take it from one loch to the next.
Onwards ever onward I did a U turn and retraced my route back to the turn off for the Kyle of Lochalsh road, which was completely deserted of other traffic, I stopped a couple more times enroute for Kyle of Lochash and eventually I arrived at Eilean Dunon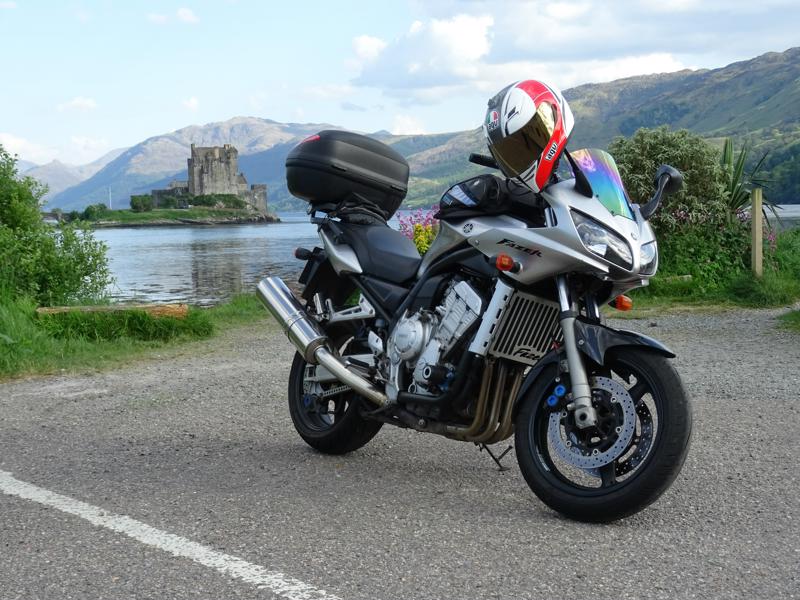 Eilean Dunon with a Fazer parked in front
Setting off again it was only a couple more miles to the Skye Bridge and then my digs. It had been a brilliant chilled out days ride with plenty of stops along the way.
Even so it was great to arrive and check in at the Kings Arms Hotel. Had a quick shower, switched into normal human clothing and found the bar. After a couple of pints I went out and strolled along the sea front outside as the location of this place is quite stunning and the sun was staring to set.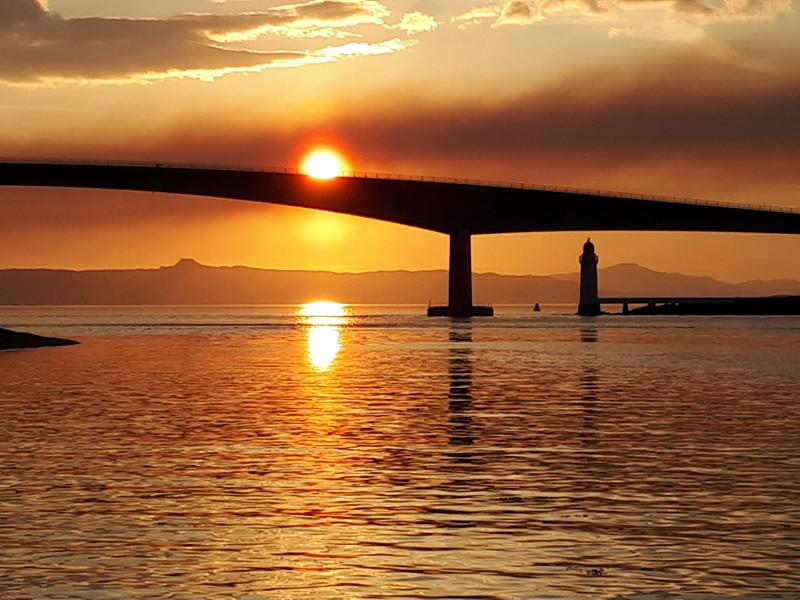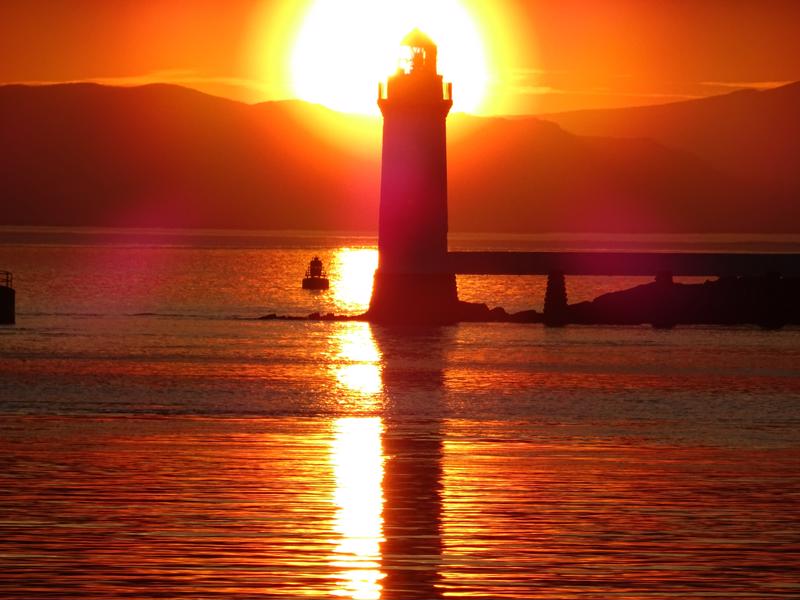 The next image was taken the following morning before I set off to Ullapool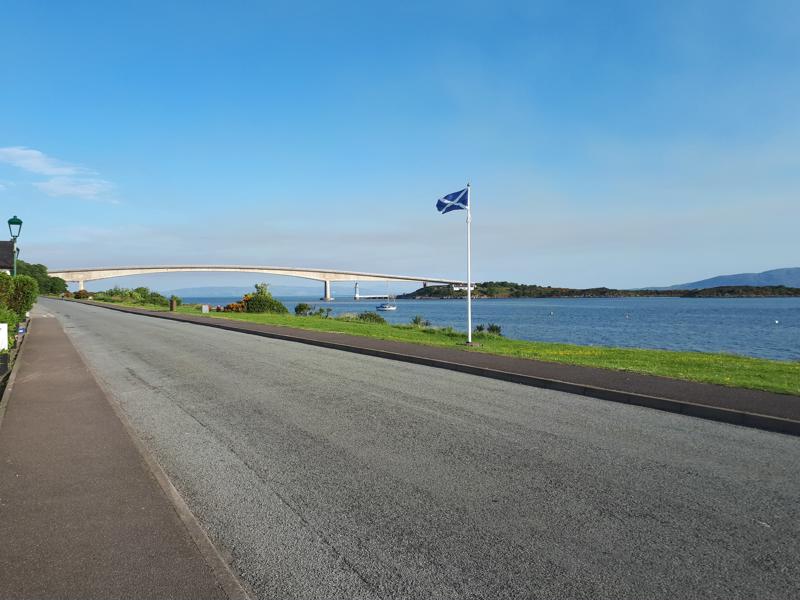 Taken from right outside the digs