Filtering Through
Club Sponsor
Last weekedend myself and 7 mates went for a brief fling to Germany. The destination was Cochem but the trip was just about riding.
A stop over in Folkestone meant we was ready for our 06:20 crossing and everyone made it :
KTM 690 Duke
KTM 1290 Super Adventure S
KMT 1290 GT (mine)
Aprilia Tuono Factory
Aprilia RSV4
Yamaha MT09
Yamahan XSR900 Abarth
The chunnel got us onto French soil as soon as possible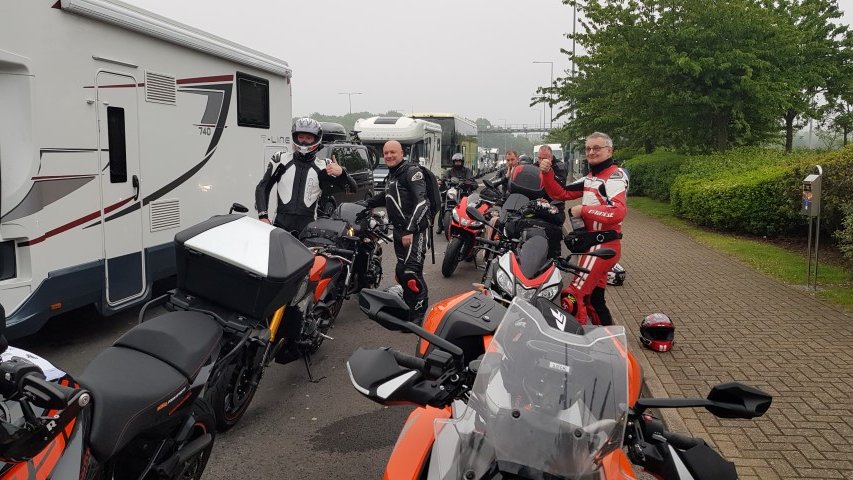 which we then tried to get off as soon as possible. i.e. a blat down the motorways to get Northern France out the way and then we hit the twisties. Eventually arrived at Givet (just France) and a regular stop for us.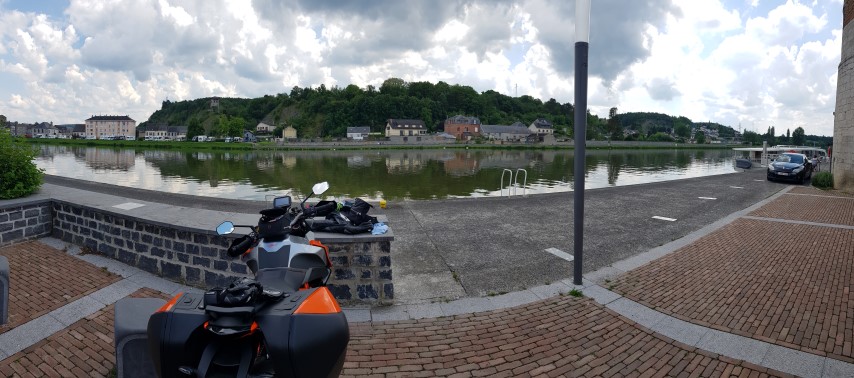 After Croque Monsieurs with chips (cultured eh?) we set off through Belgium and late afternoon we arrived in Cochem. This was the view from my room.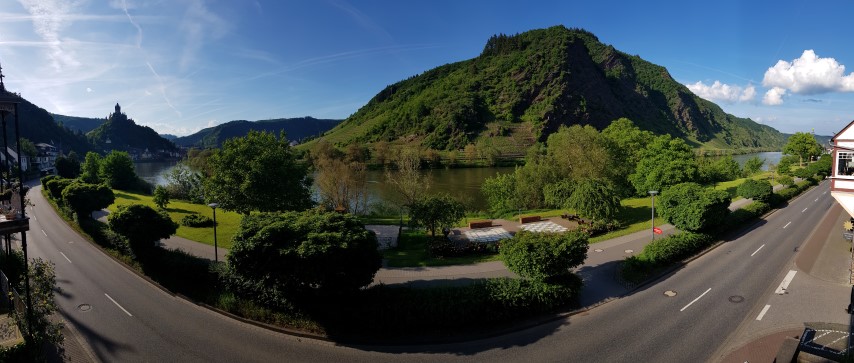 Saturday morning breakfasts don't get much better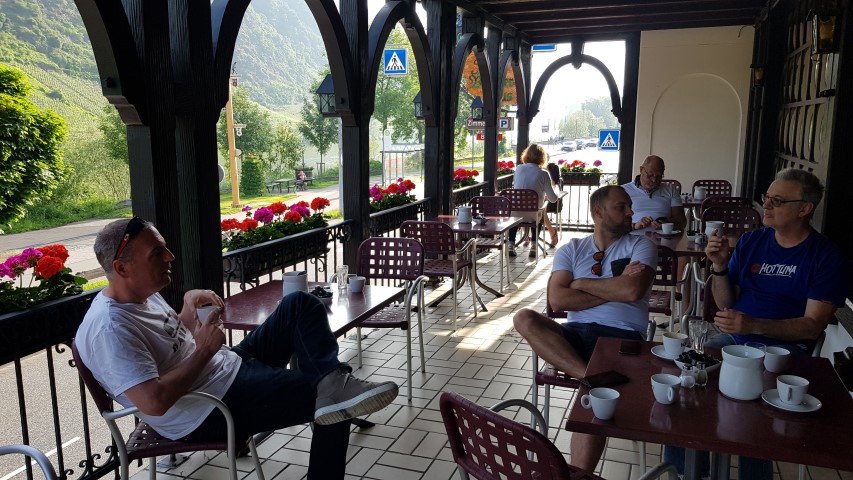 We then headed off on some super fast cross country roads mied up with countless back to back really tight hairpins. My GT grunted out of those and the confidence the traction control gives meant there wasn't much holding back.
We popped in to the Nurburgring but it was closed due to an accident. It was too busy and too slippery to consider a lap on onwards with more twisties courtesy of the Eifel Mountains and a big loop heading back to Cochem.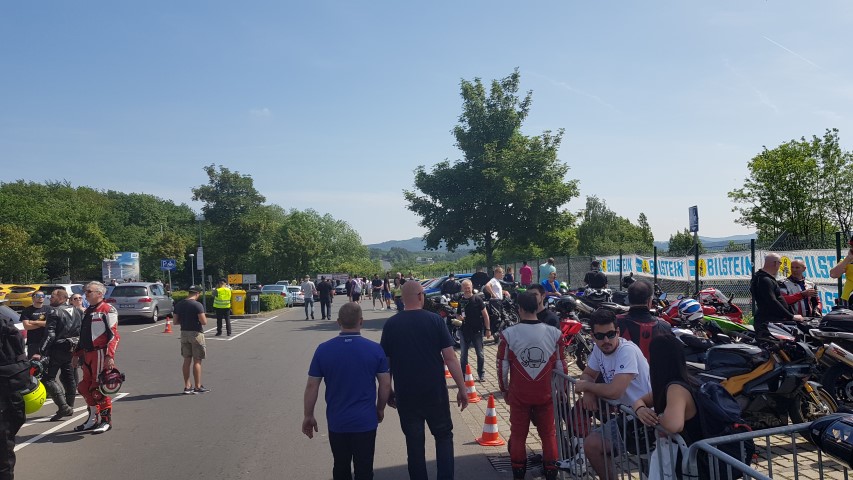 A small issue left one bike being recovered and me inheriting a pillion. I set the dash for two people and the preload adjusted accordingly and this hid the weight of my pillion really well. In fact I only noticed him when braking. I switched the throttle program to Street instead of Sport so that he didn't disappear over the back!
Football, beer and food was the order of that night (Euro Cup) and before we knew it we were loading to head home. A quick photo before departure.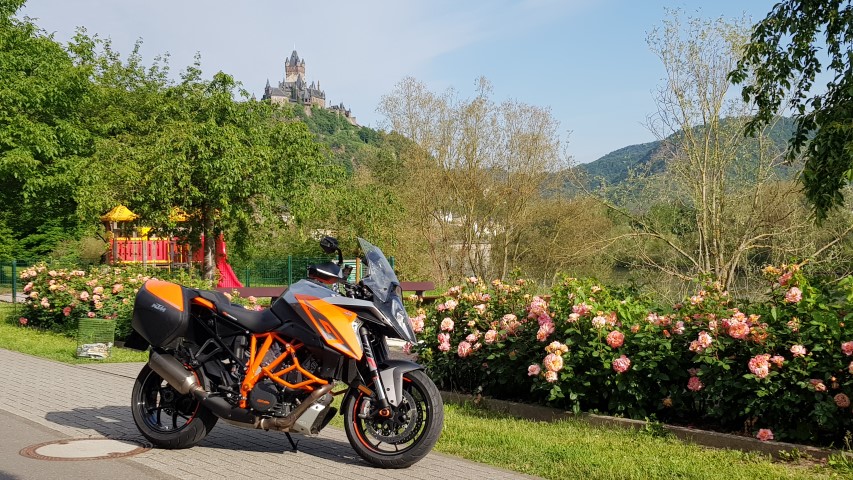 then off we went. The GT handled the pillion and both our luggage (he had a backpack) with ease and some progressive riding still gave over 40mpg with 50mpg on the motorway for the final section.
We had 20mins of rain on the whole trip and it was normally 27-30C. We were happy with that.
Back on to the train for the run home and then around the M25 back to Essex. On that last tank I got 205miles which I'm happy with for a 1301cc/23L combo two up. Just a shame it all went so quickly!