Here is my 05 Blackbird in Accurate Silver, it has only 10500 miles on it, including the 1500 miles I put on it over July and August..
The tyres were old and squared off, forks had the wrong grade of oil, back brake didn't work properly, there was cracks in the front guard and one in the fairing, paint scuffs on both mirors and under the fairing, hand brushed paint on the fork legs., marks on the lower decals...I bought it unseen on ebay and although it runs superbly I had to sort it out as I have to have my bike right.
Since August I have completed the jobs below
Jaws Hel full brake line kit, Jaws clutch line, 60mm over throttle cables, Jaws handle bar kit ( I fitted silver anodised Renthal bars instead of the standard braced bars), fitted mirror extenders painted to match in Indy Gray Metallic, adjustable footrest lowering kits, 100mm over Jaws front fork springs and new correct grade fork oil, Hagon custom built remote adjuster shock, both wheels powder coated heavy metallic silver, repaired the plastic cracks with Plastex plastic weld, fitted new Avon Storm II XM tyres, Ebc brake pads all round, rebuilt rear caliper with new Jaws pistons and seals, stripped and rebuilt the rear master cylinder and secondary master cylinder, sprayed the lower cowl Indy Grey triangular decals after filling in the surface scratches with knifing stopper, sprayed the mirror shells Indy Gray, refinished the fork legs in metallic silver with lacquer over, fitted a colour matched top box and Givi monokey rack and an as new Corbin seat....
I'm pleased with it now and am looking forward to enjoying riding it next year....
Hubert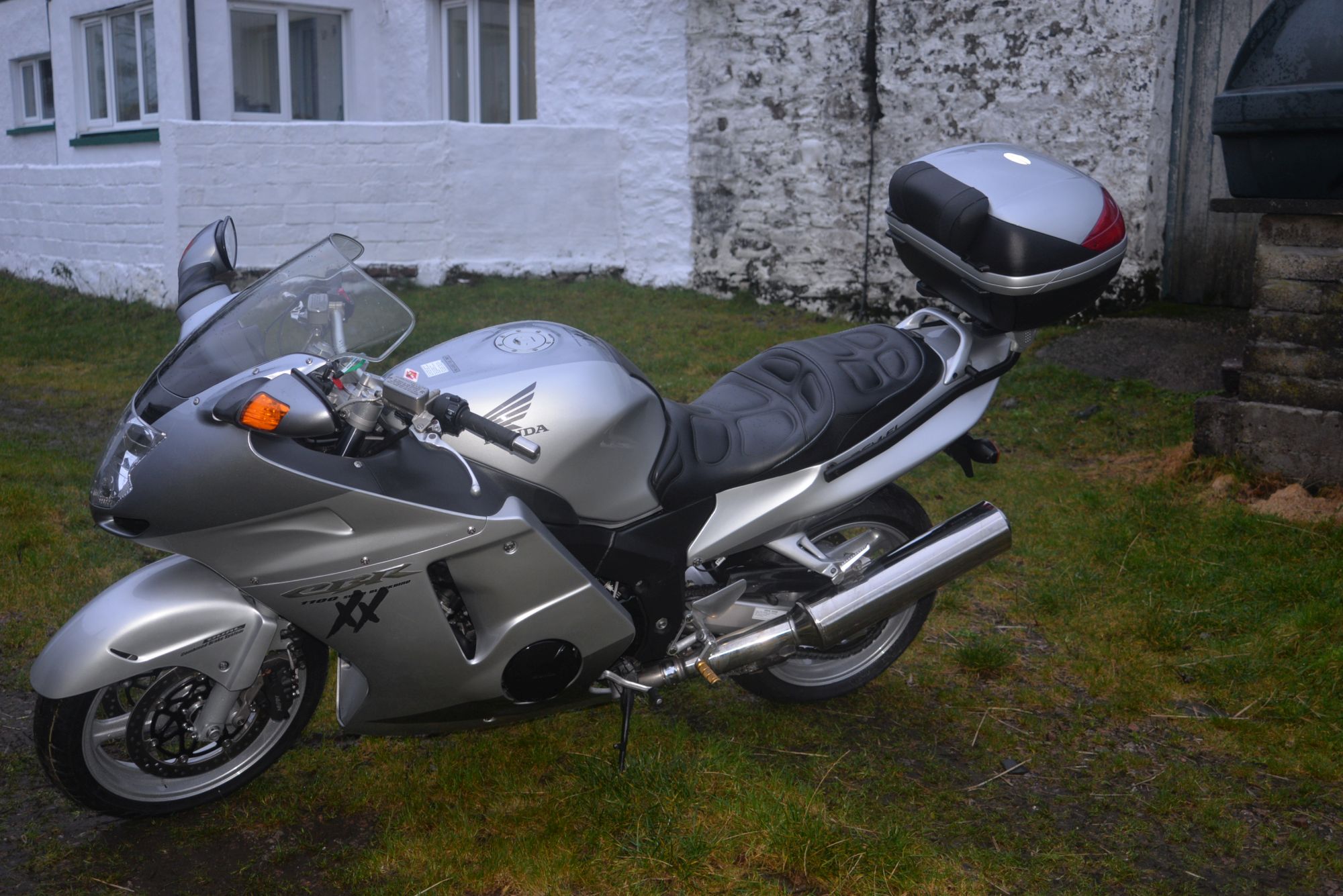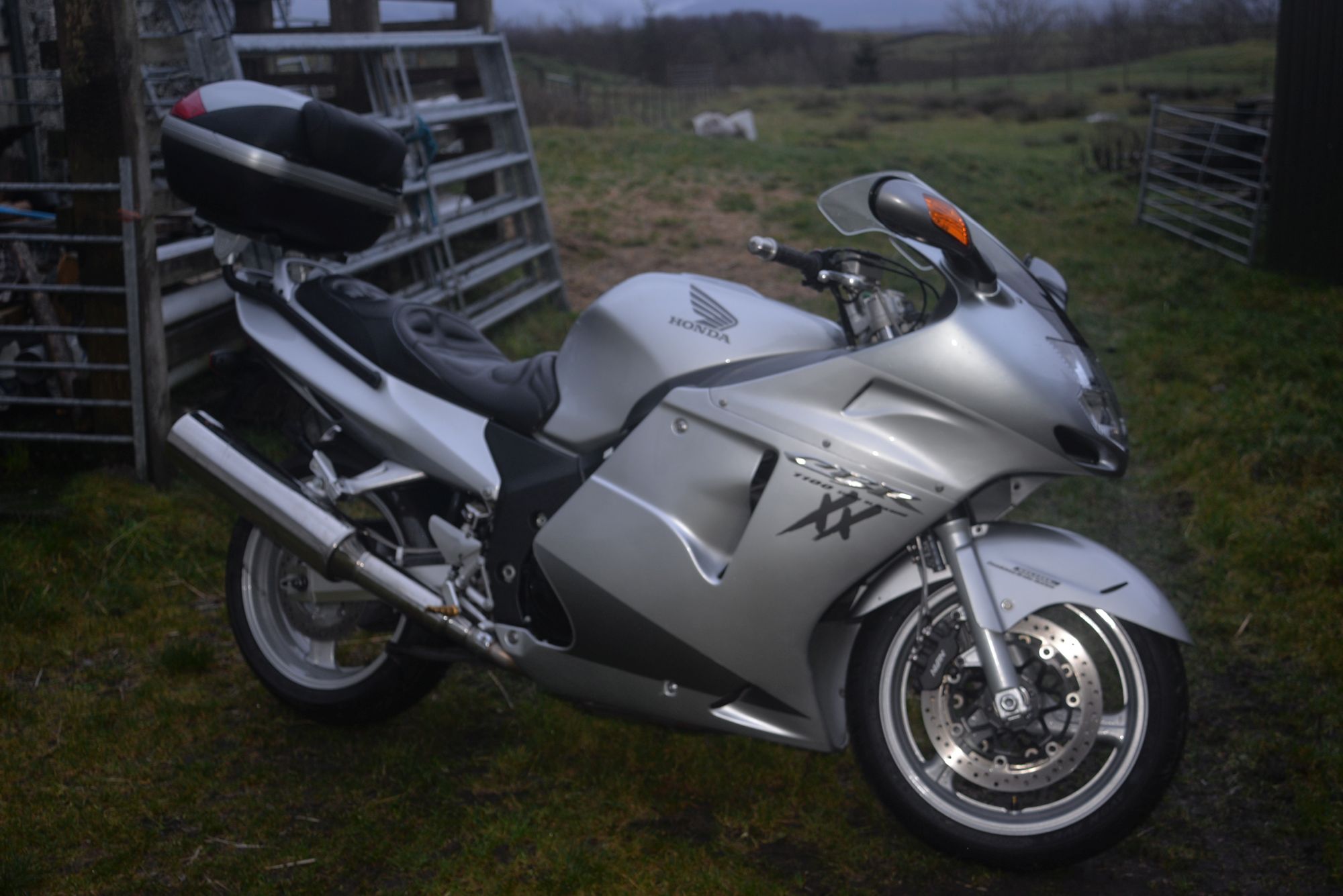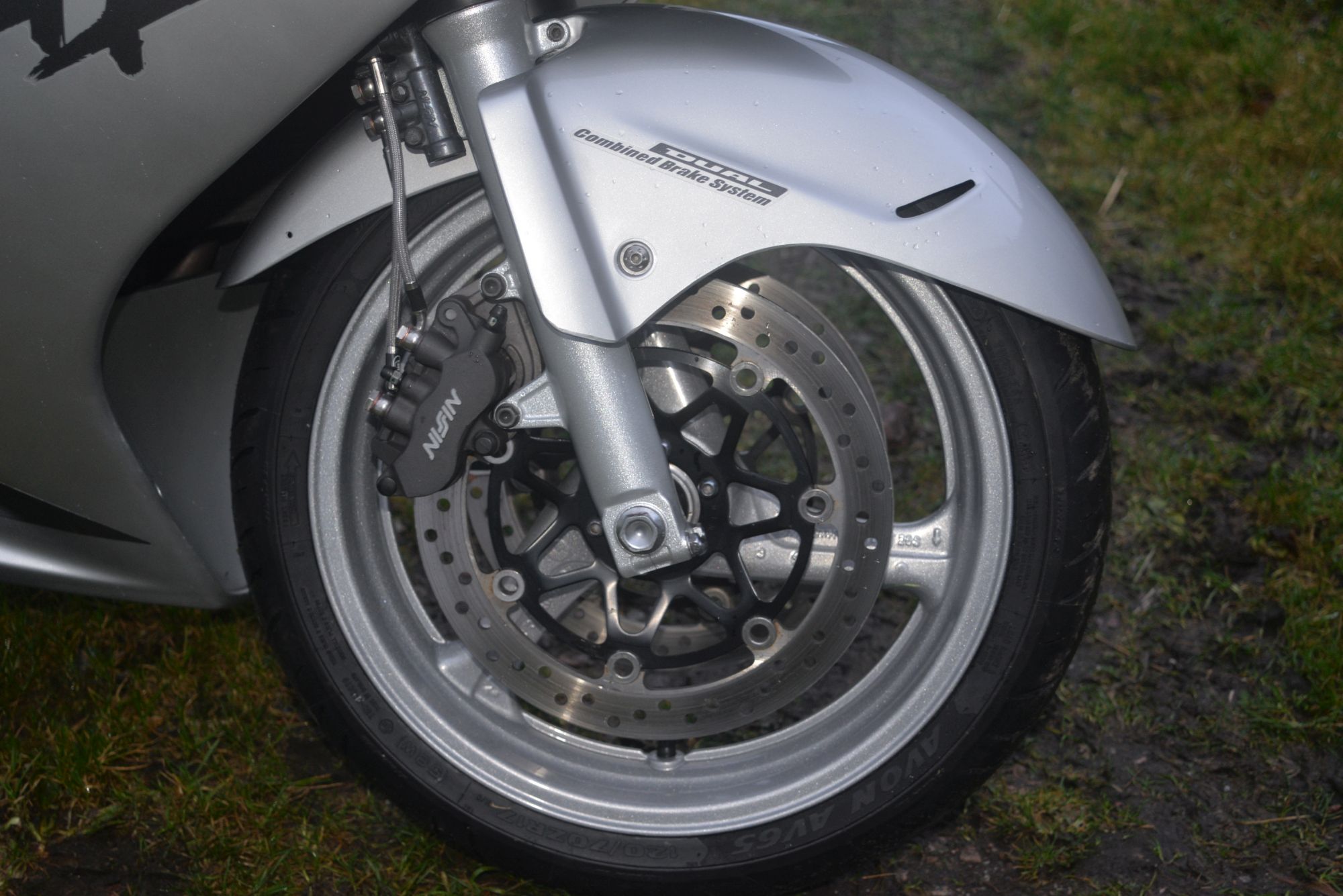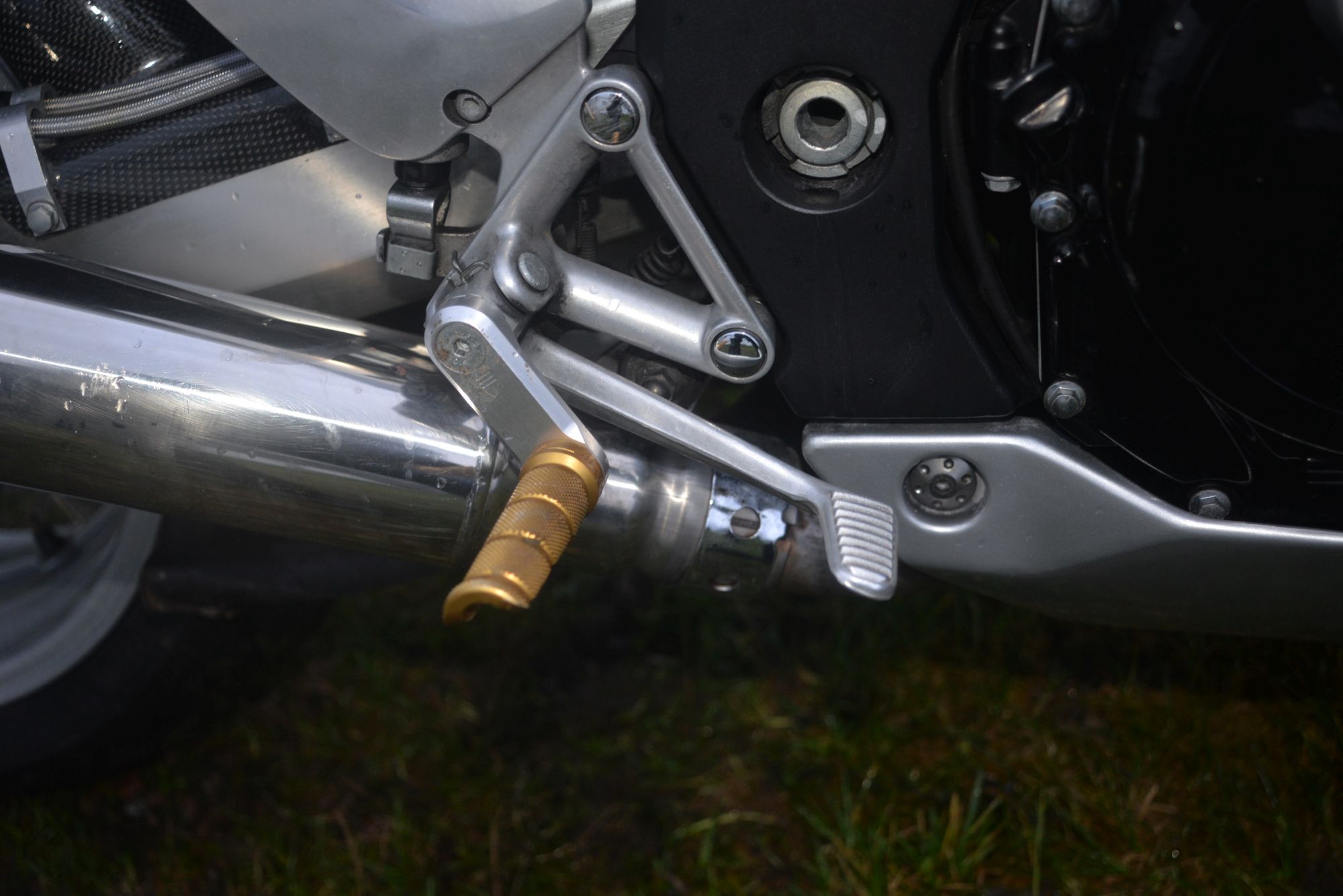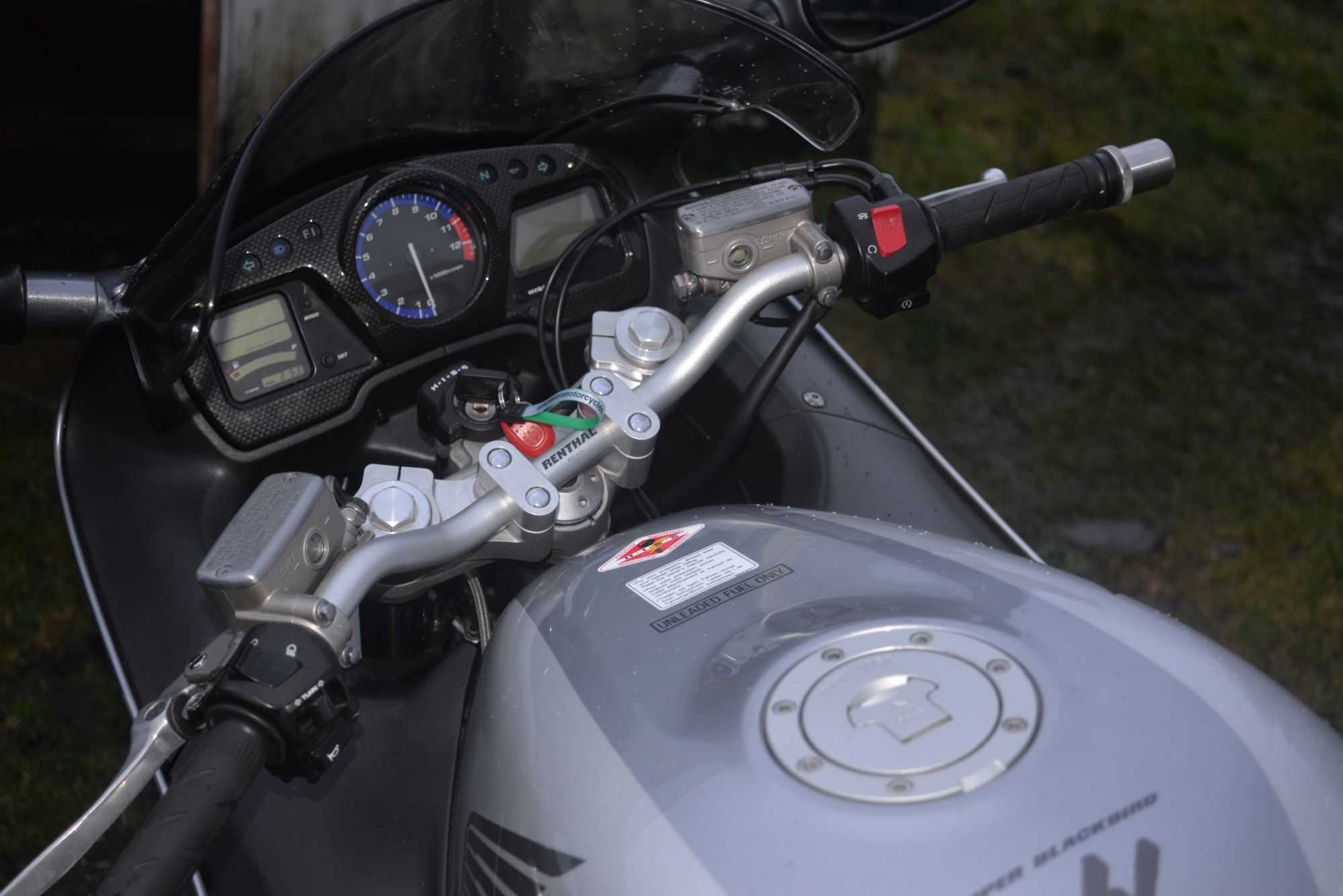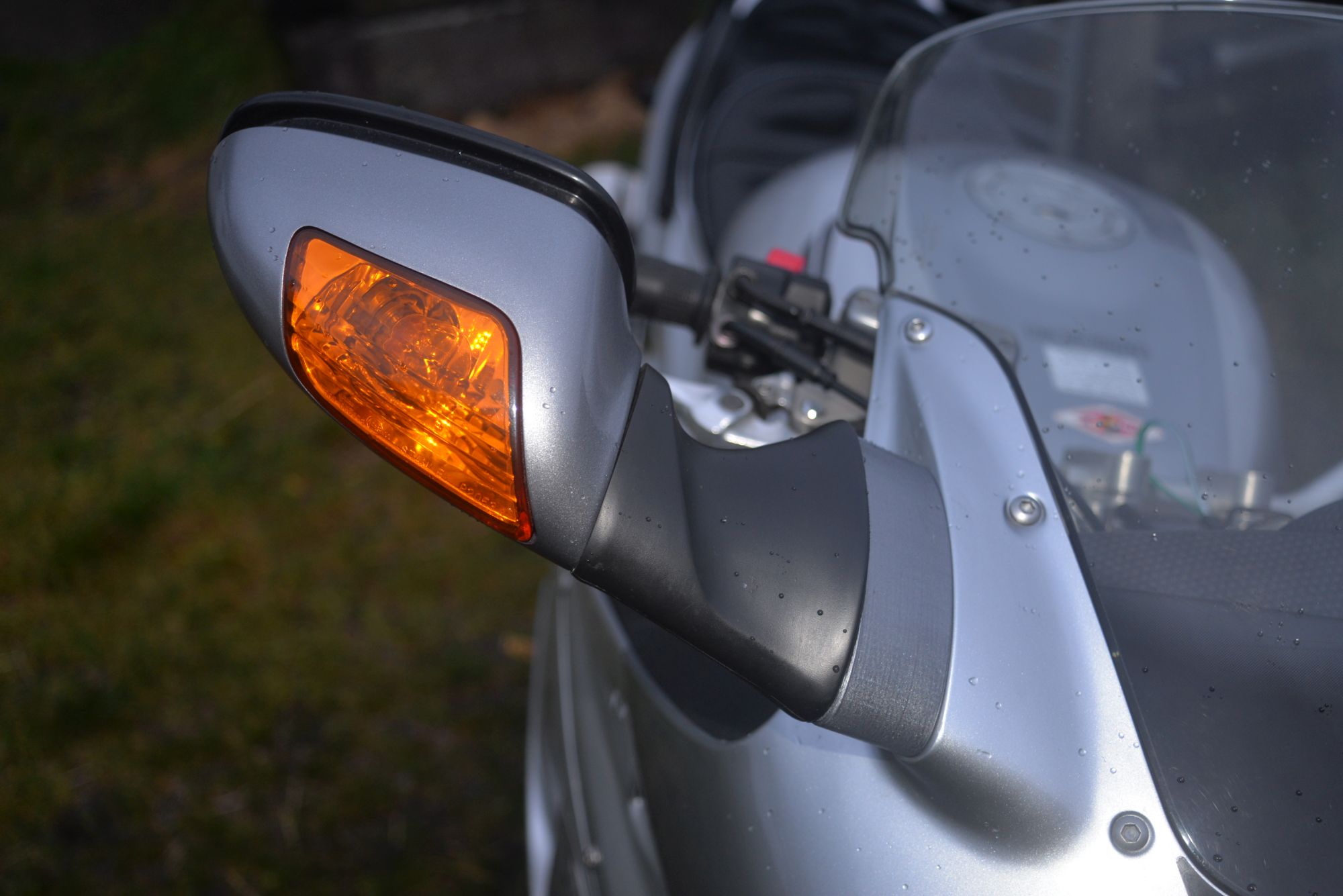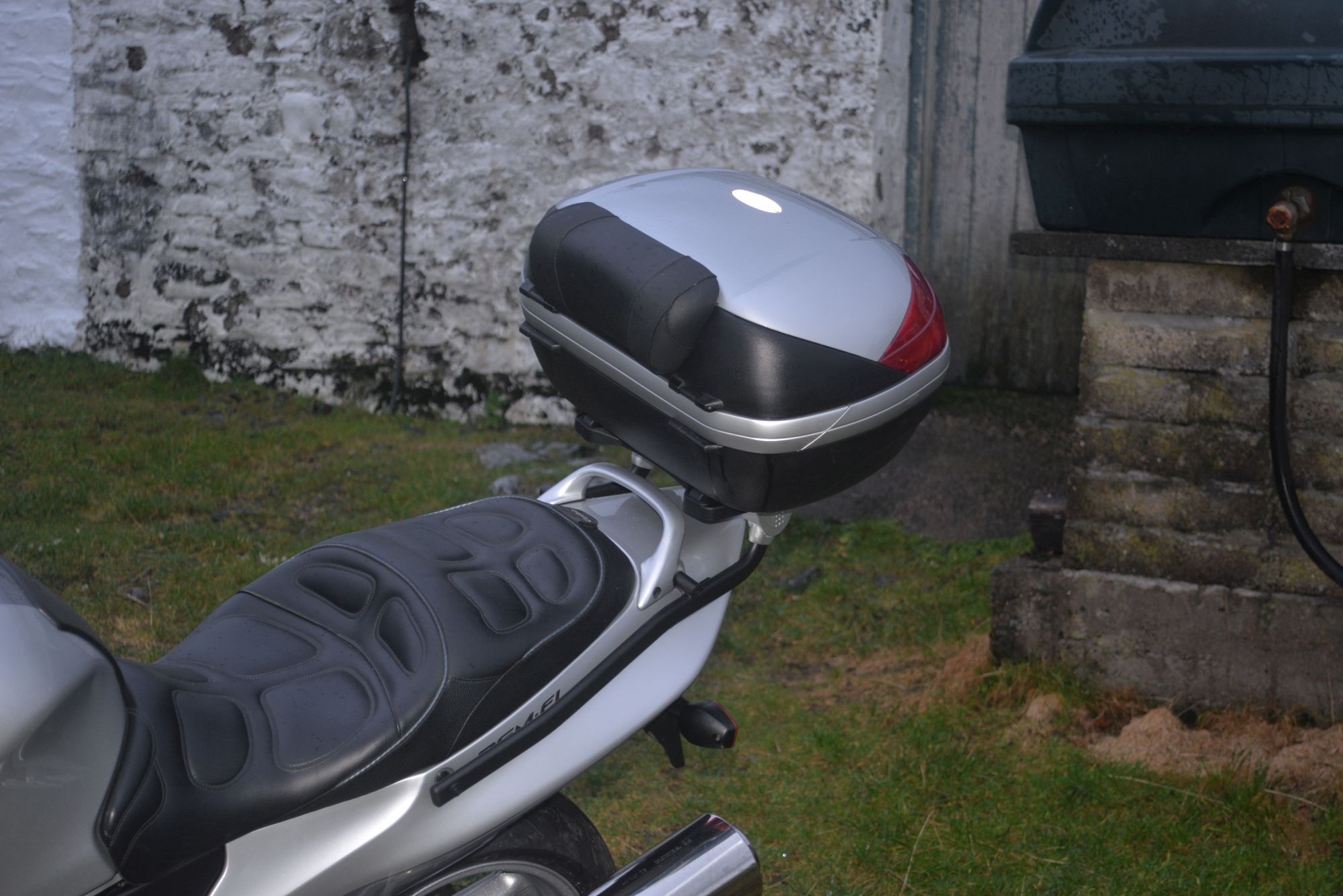 Last edited: